Gift from ODONTO a FREE eBook
An Expert Guide to Clear Aligner Treatment
Transform smiles with confidence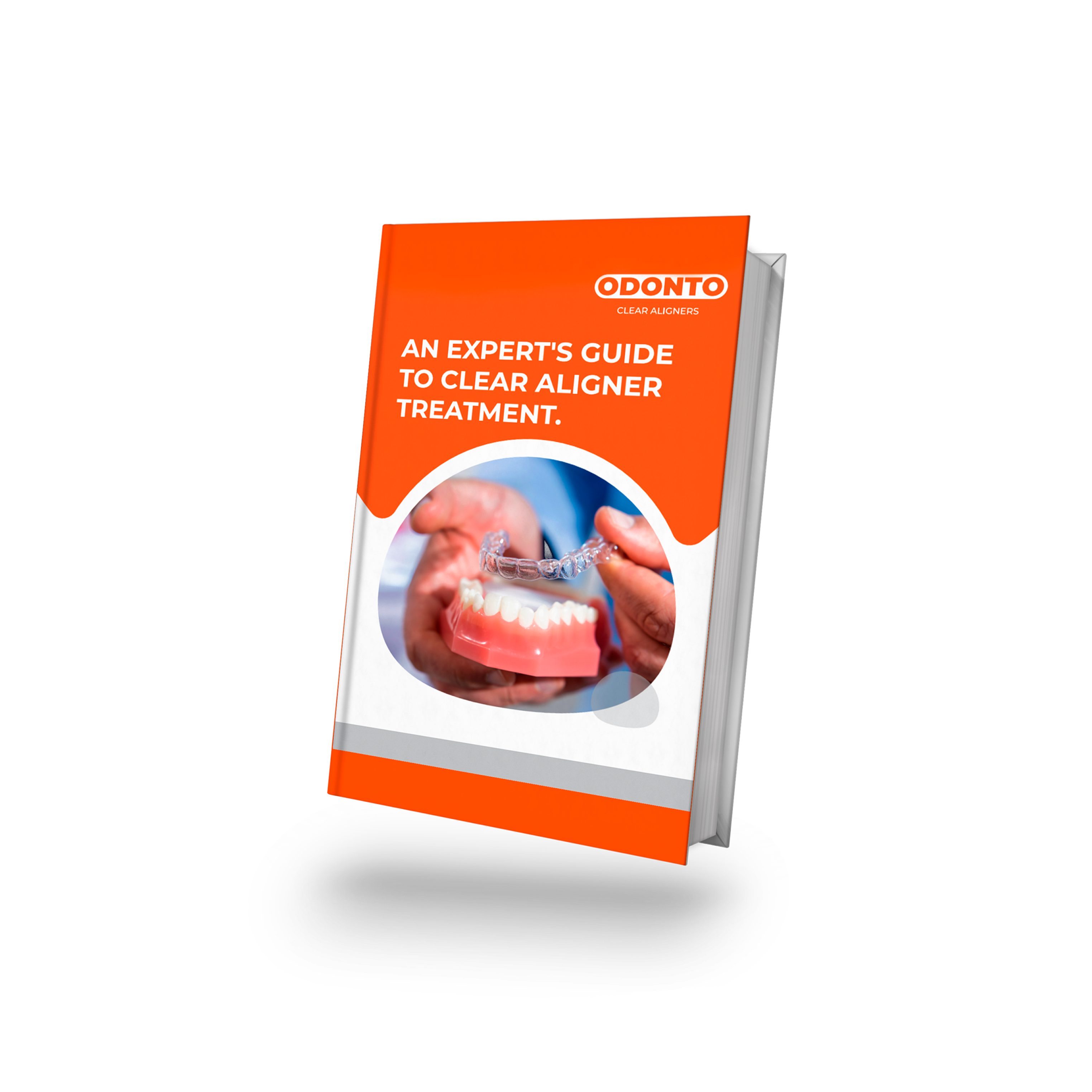 Welcome to "An Expert Guide to Clear Aligner Treatment"
Your go-to resource for becoming a clear aligner therapy expert
What Does the Guide Cover?
Gift from ODONTO a FREE eBook
Experience the Versatility of ODONTO
Discover the power of ODONTO in correcting malocclusions, catering to teen and adult orthodontics, creating smile makeovers, managing orthodontic relapse, and achieving pre-prosthetic alignment. Revolutionize your practice with ODONTO's comprehensive clear aligner treatment options.
Strategic Case Selection for Clear Aligner treatment
Select the right candidates for clear aligner treatment by focusing on mild to moderate malocclusions. Ensure optimal outcomes and patient satisfaction by assessing case complexity and suitability for clear aligners.
Types of Cases ODONTO can treat
From correcting malocclusions and addressing overcrowding to managing orthodontic relapse and creating smile makeovers, ODONTO offers versatile treatment options for a wide range of cases. Experience the transformative power of ODONTO and achieve confident smiles for your patients.
ODONTO is a leading provider of clear aligner technology in the orthodontic industry. Our goal is to help orthodontic labs and practices build successful businesses by providing them with state-of-the-art clear aligner solutions. ODONTO's clear aligners are made using the latest 3D printing technology and digital treatment planning software, which allows for precise and efficient treatment. Their clear aligners are designed to provide patients with a comfortable and discreet alternative to traditional braces, while still achieving the desired results. With ODONTO, orthodontic labs and practices can take advantage of a growing market by offering their patients clear aligner treatment options.