THE MOST POWERFUL CLEAR ALIGNERS BY 'YOUR' DENTIST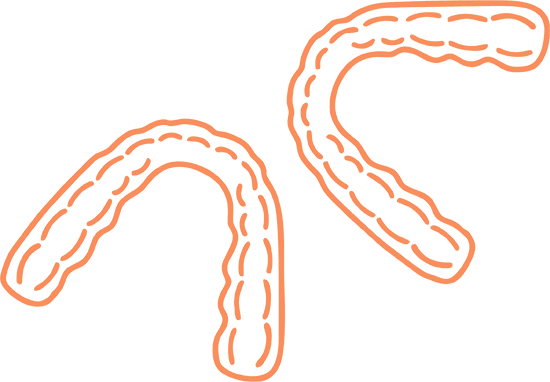 We love your smile !
Lets make it great…
Remove Gaps in Teeth
Straighten Crooked Teeth
Get
Teeth
in Perfect Alignment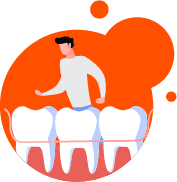 ODONTO Aligners are super transparent and almost invisible to keep you confident & smile.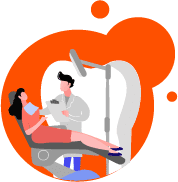 ODONTO Aligners are as fast as braces. Get the shortest possible treatment time with AI enabled systems.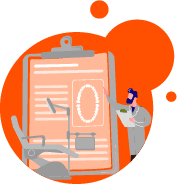 We provide affordable payment plans with our finance partners in the form of no cost 0% EMI.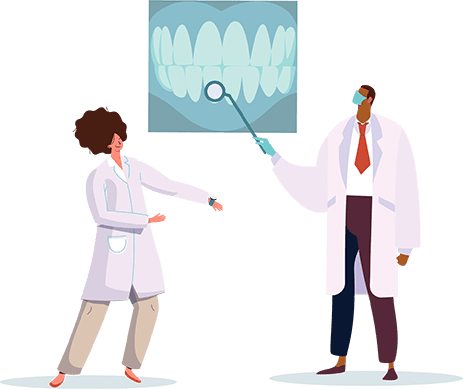 Treatment provided by Expert Dentists at Dental Clinics
Your treatment will be conducted, managed & monitored by our expert dentists at fully equipped dental clinics to ensure a smooth & trouble free treatment.
Why should you choose ODONTO?
ODONTO clear aligners are designed & developed by expert dentists who are qualified and experienced MDS orthodontists.

Based on Data Science
ODONTO Clear Aligners are designed and developed by expert orthodontists using hitech AI enabled systems and experience of more than 35,000 Braces Treatments conducted at Sabka Dentist Clinics.

Complete control from Design to Production
ODONTO has its own hi-tech design center powered on 3Shape's latest software systems. Models are printed on 4K 3D Printers with a accuracy of 100 microns. Each aligner is hand trimmed & finished by expert technicians.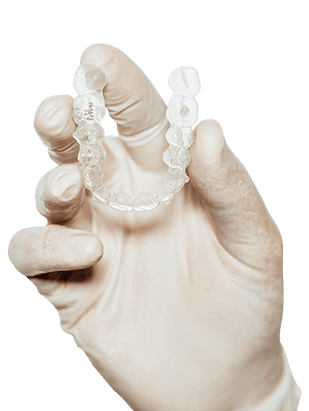 Complete Clinical Support
We provide treatment only at fully equipment clinics with expert dentists because clear aligner treatments require supplementary treatments like fillings & cleaning of teeth. Also, only a dentist can ensure that the treatment is tracked to get the desired outcome.

Affordable Pricing & Payment Plans
ODONTO clear aligners are extremely affordable advanced orthodontic center in India. We provide the best quality aligners dental treatment at the lowest possible prices. We also have 0% no cost EMI options.
The braces look so natural once put on that it's impossible for any one to identify if you have your braces on. Easy to use and remove. Have been using it since last few months and the results have been quite satisfactory. Definately would recommend this product.
My experience with ODONTO Clear Alignres has been great so far. I opted for clear aligners treatment in Pune and it has been very easy to use them. Best part is there is no restriction on what I have to eat or drink. Delivery for the sets of aligners have always been on time and actually they provide sets well in advance. So, you can get them delivered to your home location which really helped me in this pandemic. Also, sanitization of the clinic was great considering Covid pandemic situation.
I have been working with team ODONTO for the past 1 year. They provide good customer service and prompt assistance. Totally satisfied with the service. Would surely recommend it.
Achieving positive outcomes in four of my cases has been rewarding. Grateful to my relationship manager and orthodontist for their consistent support and responsiveness in addressing my inquiries whenever needed.
Odonto aligners have a very quick and fast planning team and the material they provide is also great with good tracking of cases and good results.
Though new to the practice of aligners but I'm sure Odonto has revolutionized my practice. Today my patients ask me for Odonto Aligners and they are thrilled to see the videos describing results of all previous patients. Thank you Odonto for bringing my practice par excellence.
The aligner concept was not so easy but the team and product just stood by u from start to finish and led to happy patients growth is a by product. keep shining ODONTO.
Started working with Odonto just 5 months back and since then just all cases go directly to ODONTO without even a second thought, their customer support and relationship managers work hard to maintain their reputation.
Have been using ODONTO thrilled with the results and help from sales and ortho teams takes u to your goal of happy patients.
Fill the form to Connect
with the Dentist Now!
Frequently Asked Questions or FAQs about Clear Aligners
1. What is the cost of Clear Aligners Treatment or How much do Clear Aligners cost?
The cost of clear aligners treatment depends on the dentist, dental clinic and the system that is used.
There are several different companies making clear aligners across the world and also in India. Currently clear aligners treatment cost ranges from Rs.50,000 to a few lakhs.
Sabka Dentist provides it proprietary clear aligners system SDalign. SDalign Clear Aligners are completely designed, developed, manufactured and delivered by orthodontists and expert dentist at Sabka Dentist.
SDalign Clear Aligners by Sabka Dentist Dental Clinics cost Rs.50,000/- or Rs.80,000/- for simple or moderate cases.
Sabka Dentist also provides you the option of hybrid treatment plans wherein a part of the treatment is done using trational braces and part by clear aligners.
This is specially required for cases which are complex and difficult. Unlike other clear aligner companies, we will not lie or cheat patients by making wrong commitments that all cases can be done using clear aligners.
There are some cases that cannot be done using clear aligners and need traditional braces. We provide a hybrid approach in such cases. Costs of such cases can range upto Rs. 69,999/-
2. Are Clear Aligners better than Traditional Metal Braces?
Unlike most other Clear Aligners who claim that clear aligners are better than metal braces, Sabka Dentist maintains a stand that there are cases where metal braces work better than clear aligners. One must understand that not all cases can be treated with clear aligners. Our experience and skilled dentists will provide you a clear and transparent advice on which braces are best for you.
Companies that only work with clear aligners have a conflict of interest against metal braces and hence, will never inform you about the limitations of clear aligners. SDalign Clear Aligners by Sabka Dentist are provided by dentists at our clinics that will take into consideration all that is best for the patient and advise accordingly.
3. What is the material or plastic used to make clear aligners?
Materials used for clear aligners can be PETG, TPU or a multilayered sheet. SDalign by Sabka Dentist uses a hybrid mix of all the three sheets depending upon case to case. Our orthodontists also change the thickness of the sheets depending on whichever is best for the case. So trust our experts, we will not make false claims.
A lot of clear aligner companies claim FDA certified Sheets, CE certified sheets and such other quality claims. One must understand that the sheets are just PETG or PU rolled under vacuum. Don't get fooled by incorrect claims, understand the technology and trust your dentist.
4. How much time is required for Clear Aligners to correct teeth alignment? How long does the clear aligners treatment go on?
Clear Aligners or Invisible Braces may last for 6 to 24 months depending on the complexity of the case and the type of movement of teeth required.
Sabka Dentist limits the movement per aligner to a maximum of 0.2 mm per tooth to ensure that there is minimum risk of relapse or teeth moving back to their original positions after the treatment gets over. 
A lot of providers use larger movements per aligner to reduce treatment time and number of aligners. But, at Sabka Dentist our experienced and skilled orthodontists strongly recommend to be patient to avoid problems of relapse and reboots of treatment. Trust SDalign by Sabka Dentist.
5. Can I eat and drink while I am wearing my Clear Aligners?
 No, you should not eat or drink anything without removing your clear aligners. If you eat or drink with your clear aligners trays on your teeth, they may break or definitely stain. It is also unhygienic because the food will get stuck in the trays and you will find it difficult to clear the trays. 
However, you can eat anything you want after you remove your aligners. That's why they are removable. Remove the aligners and enjoy all you can eat or drink.
6. Can I get Insurance coverage for Clear Aligners Treatment?
No medical insurance company provides insurance payments for orthodontic or braces treatment of any kind including clear aligners. But SDalign by Sabka Dentist Dental Clinics are made affordable by all due to the low cost and interest free EMI. 
Just walk-in into any Sabka Dentist clinic and ask for EMI payments for SDalign clear aligners.
7. Are Clear Aligners comfortable and pain free?
 Clear aligners are definitely more comfortable than traditional metal or ceramic braces because there are no brackets, no wires and they are removable. Hence, you get no blisters or sores due to brackets and wires which are common with metal or ceramic braces.
But clear aligners also move teeth by applying pressure on teeth hence be prepared for some discomfort in the first few days when you change your aligners every 15 days.
8. What's better of the two, clear aligner or traditional metal or ceramic braces?
 Clear aligners are a superb treatment modality because they are transparent, invisible and removable. But that does not mean that they are better than metal or ceramic braces.
The dentist needs to decide what is better for you between clear aligners and metal or ceramic braces. Dentists at Sabka Dentist are very transparent and do not have any conflict of interest. They will inform you the treatment option which is best for you.
9. Are there any side effects of Clear Aligners or Invisible Braces?
Under normal circumstances there are not many recorded or documented side effects of invisible braces or clear aligners. Unless you are allergic to plastic, petg or PU, aligner should not give you any problems. But its best to check if you see any changes in your health routine or observe any problems.
Sabka Dentist uses BPA free safe and clean PETG sheets.
10. Is there any routine or protocol I need to follow during the Clear Aligners Treatment?
Like any other treatment, you should maintain dental hygiene. Keep your aligners clean and hygienic. 
Do not eat or drink with your aligners on. Do not wash your aligners with hot water. Wear your aligners atleast 20 hours a day. Visit you dentist every 3 months to check if the treatment is on track.