THE ALIGNER PROVIDER PROGRAM- WHERE ALL YOUR 'ALIGNER' DOUBTS END!
31 Batches | 1400+ Attendee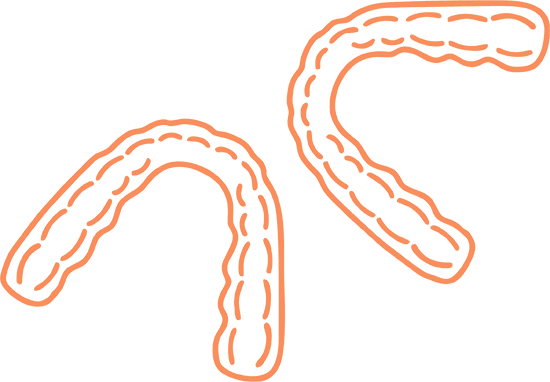 CLEAR ALIGNERS THAT WORK!
ODONTO aligners are FAST
Our material is STAIN RESISTANT
Edges are SUPER POLISHED
We DELIVER in 10 Days
We work ONLY with doctors
Our processes are ISO 13485 Certified
Workflows are ISO 9001 : 2015 Certified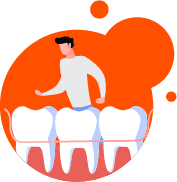 ODONTO aligners are designed by qualified & experienced Orthodontists using 3Shape's advanced 3D technology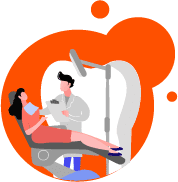 We provide colloborative planing opportunity by taking inputs from dentists for better performance of our product.
Why should you choose Odonto?
Odonto clear aligners are designed & developed by expert dentists who are qualified and experienced MDS orthodontists.

COMFORTABLE FOR PATIENTS
ODONTO aligners have smooth & scalloped edges and are more comfortable than most other aligner brands.

DESIGNED FOR FASTER TREATMENT
ODONTO aligners are planned & designed by orthodontist with a collective experience of more than 50,000 orthodontic cases. Our plans are faster & effective.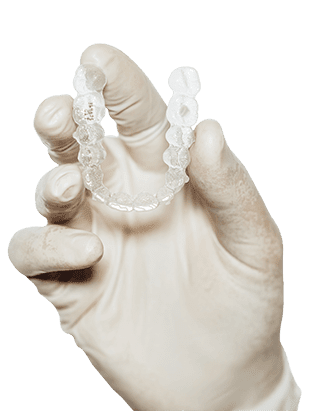 CLEARER & STAIN RESISTANT
ODONTO aligners are clearer than most aligner brands and our material is stain resistant to keep the aligner transparent & invisible.

BPA FREE & SAFE
ODONTO Aligners are BPA, mercury, latex and phthalate free
PROVIDE YOUR DETAILS AND OUR "ODONTO PROVIDER SUPORT TEAM"
WILL CONTACT YOU ASAP..!
FAQs or FREQUENTLY ASKED QUESTIONS ABOUT ODONTO CLEAR ALIGNERS
DO YOU ACCEPT RUBBER BASE IMPRESSIONS OR DO YOU ONLY WORK WITH INTRA ORAL 3D SCANS?
We accept impressions made with a good quality rubber base of PVS or asilcone impression material. While Intra oral scans are the best and easiest for model building in terms of reliability and accuracy, we also work with impression materials.
DO YOU PROVIDE INTRA ORAL SCANNING FACILITY?
In cities wherein we have a local partner or a local sales resource we generally provide scanning facility. But if not available, we advise to send in rubber base impressions.
WHICH SOFTWARE DO YOU USE FOR DESIGNING THE TREATMENT PLAN?
We use Clear Aligners Studio by 3Shape for planning the case.
WHICH SHEETS DO YOU USE FOR MAKING THE CLEAR ALIGNERS?
We use moisture free BPA free PETG sheets for making the clear aligners.
DO YOU CHARGE FOR REBOOTS AND REFINEMENTS?
We have plans with FREE reboots and refinements and we also have plans without reboots and refinements. Depending on the plan you select, you will be either charged or it will be FREE.
WHAT SUPPORT CAN YOU GIVE TO DENTISTS WHO HAVE NEVER WORKED WITH CLEAR ALIGNERS?
We provide complete hand holding from training to development of clear aligners practice to delivery of treatment to monitoring of the treatments. The best way to start a clear aligners practice if to join our APP program. We also provide you a dedicated manager for all your cases.