WHY CHOOSE ODONTO CLEAR ALIGNERS TREATMENT?
Get perfectly aligned straight teeth with Invisible Braces or Clear Aligners.
7 OUT OF 10 CHOOSE SDALIGN FOR CLEAR ALIGNER TREATMENT!
Odonto Clear Aligners has the following advantages as compared to other leading brands of clear aligners: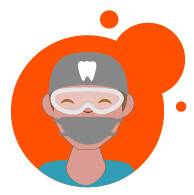 Planned and designed by MDS Orthodontists in India. Other Clear Aligner brands get treatment planning by technicians but not qualified doctors.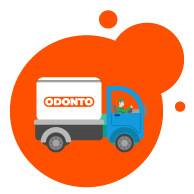 Fast Delivery & Treatment
ODONTO Clear Aligners are delivered in 10 days. Other aligner companies take atleast 30 to 45 days.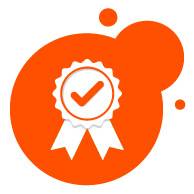 Treatment is directly monitored by a dentist at a dental clinic so there is accountability and reliability of treatment plan.
Best Quality PETG Aligners
Odonto Clear Aligners use proprietary PETG biocompatible material which has the following benefits:
No Issues! Our ODONTO PROVIDER SUPPORT Team will love to talk to you and explain you the process in detail.