Dental practitioners seeking to offer patients the latest in orthodontic treatment may want to consider integrating clear aligners into their practice. Clear aligners have emerged as a cutting-edge alternative to conventional braces and have gained significant popularity in recent years due to their many advantages.
By incorporating clear aligners into their practice, dental professionals can provide patients with a modern, highly effective orthodontic solution that offers numerous benefits.
In this blog, we'll discuss how clear aligners can benefit your dental practice and improve your patients' orthodontic treatment experience. Increased Patient Comfort Clear aligners are made of a smooth, BPA-free plastic that is custom-molded to fit your patients' teeth. This means that there are no sharp brackets or wires to irritate the gums, lips, or tongue.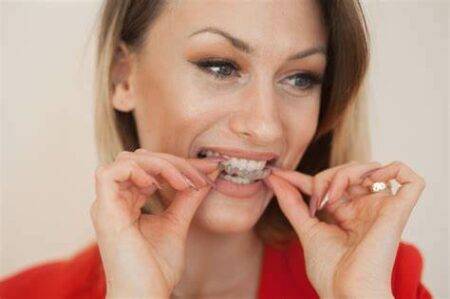 For dental practitioners who want to stay at the forefront of orthodontic treatment, clear aligners are a must-have in their practice. As a modern alternative to traditional braces, clear aligners have gained widespread popularity in recent years thanks to their many advantages.
By incorporating clear aligners into their practice, dental professionals can offer patients a highly effective and innovative orthodontic treatment that comes with a host of benefits. 
By incorporating clear aligners into your practice, you can cater to patients who might otherwise decline orthodontic treatment because of cosmetic concerns. Clear aligners offer a discreet option that allows patients to straighten their teeth without feeling self-conscious about their appearance.
In addition, clear aligners promote better oral hygiene as they are easily removable, allowing patients to maintain proper dental hygiene by brushing and flossing without any difficulty. This reduces the risk of dental problems like cavities, gum disease, and bad breath.
By promoting clear aligners, you can help your patients avoid issues like tooth decay, gum disease, and bad breath. Improved Treatment Time Clear aligners are designed to move teeth gradually and precisely, resulting in shorter treatment times compared to traditional braces.
The duration of treatment may vary from patient to patient, but on average, clear aligner treatment lasts around 12-18 months. By offering clear aligners, you can provide your patients with a faster and more efficient orthodontic treatment.
Better Accuracy Clear aligners are created using advanced digital technology that allows for precise, customized treatment planning. This means that you can create treatment plans that are specific to each patient, ensuring that the teeth move exactly as planned.
Integrating clear aligners into your dental practice offers a host of advantages for both dental professionals and patients. One of the biggest advantages is the increased accuracy and predictability of treatment outcomes, which ensures optimal results for patients.
This modern orthodontic solution also appeals to a wider patient base and offers a more comfortable and convenient experience for patients. By offering clear aligners, dental practitioners can enhance patient satisfaction, attract more patients to their practice, and provide superior orthodontic treatment outcomes.
If you're interested in offering clear aligners to your patients, get in touch with a trusted clear aligner provider like Odonto Aligners today.