As a dental practitioner, you want to provide your patients with the best possible care and treatment options. Clear aligners are becoming an increasingly popular choice for orthodontic treatment, and for good reason.
This post will highlight the top five benefits of incorporating clear aligners into your dental practice. One of the most significant advantages of clear aligners is the improved aesthetics they offer.
Unlike traditional braces that have visible metal brackets and wires, clear aligners are virtually invisible, making them a popular choice among patients who are conscious about their appearance.
Another significant benefit of clear aligners is their superior comfort compared to traditional braces. Made of a smooth plastic material, clear aligners are custom-fit for each patient's teeth, resulting in a snug fit that is less likely to irritate the gums or soft tissues of the mouth.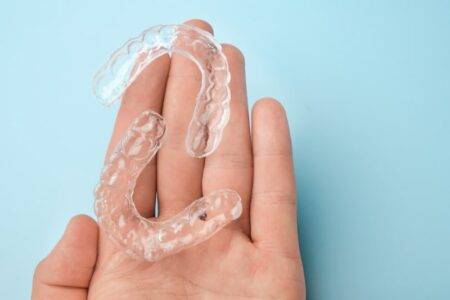 This makes them an ideal choice for patients who value comfort during their orthodontic treatment, especially when compared to the discomfort that can come with wearing traditional braces.
Clear aligners offer the advantage of being removable, allowing patients to take them out when eating or brushing their teeth. This feature not only makes them more convenient but also promotes better oral hygiene by reducing the risk of food particles getting stuck in traditional braces and causing tooth decay or gum disease.
Additionally, clear aligners can achieve results comparable to traditional braces in a shorter time frame, resulting in faster treatment times for patients.
Advanced technology is used in the design of clear aligners, which results in more precise and predictable treatment outcomes. This is because each set of aligners is customized for the individual patient and is designed to gradually move their teeth into the desired position.
As a result, patients can expect to achieve their treatment goals with greater accuracy and consistency.
3D imaging technology is used to create a digital model of the patient's teeth before treatment with clear aligners begins. This model is then used to create a series of custom aligners that are designed to gradually move the teeth into the desired position.
This level of precision and customization ensures that treatment is efficient and effective, with predictable outcomes.
To sum up, incorporating clear aligners into your dental practice can result in several advantages for both you and your patients. These benefits include enhanced appearance, improved comfort, greater flexibility with removable appliances, shorter treatment duration, and more reliable treatment outcomes.
By leveraging these benefits, you can provide your patients with top-quality care while growing your dental practice.
If you're interested in learning more about clear aligners and how they can benefit your dental practice, visit Odontoaligners.in for more information.