Effective communication is a cornerstone of any successful dental practice. Building strong relationships with your patients requires clear, open communication that fosters trust and understanding. Here are a few tips for improving patient communication in your dental practice:
Listen Carefully:
One of the most important aspects of effective communication is active listening. Take the time to listen to your patients' concerns and questions, and make sure they feel heard and understood. Encourage patients to ask questions and provide honest, thoughtful answers to help them feel informed and at ease.
Explain Procedures Clearly:
Patients are often nervous about dental procedures, especially if they're unfamiliar with the process. Take the time to explain procedures clearly and in detail, using visual aids like diagrams or videos to help illustrate the process. Make sure patients understand what to expect before, during, and after their procedure.
Use Patient-Friendly Language:
Dental jargon can be confusing and intimidating for patients. Use patient-friendly language to explain procedures and conditions, avoiding technical terms that patients may not understand. This can help put patients at ease and build trust in your expertise.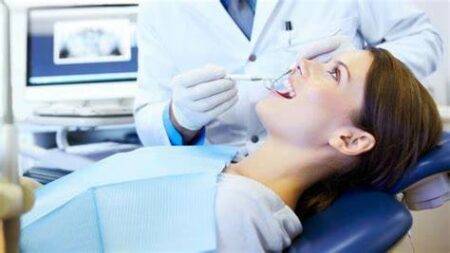 Provide Follow-Up Information:
After a procedure or appointment, provide patients with written or digital materials that summarize what was discussed during their visit. This can include care instructions, post-treatment recommendations, and contact information in case they have further questions.
Embrace Digital Communication:
In today's digital age, patients expect to be able to communicate with their healthcare providers through a variety of channels. Consider offering online appointment scheduling, email reminders, or virtual consultations to make it easier for patients to access care.
Train Your Staff:
Effective communication is a team effort. Make sure your staff is trained in effective communication techniques, including active listening, patient-friendly language, and clear explanations of procedures and conditions.
By prioritizing effective communication in your dental practice, you can build stronger relationships with your patients and provide the highest level of care.
Whether you're explaining procedures, providing follow-up information, or embracing digital communication tools, there are many ways to improve patient communication and build trust in your practice.