Clear aligner treatment has revolutionized orthodontics by offering an effective alternative to traditional braces, even for complex cases.
In this blog, we will explore the capabilities of clear aligners in addressing severe malocclusions, skeletal discrepancies, and multidisciplinary treatments.
Through real-life case examples, we will showcase the successful outcomes achieved with clear aligner therapy.
Addressing Severe Malocclusions: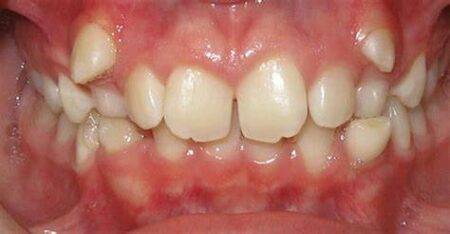 Clear aligners have evolved to handle a wide range of malocclusions, including crowding, spacing, and rotations. Advanced software and treatment planning techniques allow for precise tooth movements and predictable outcomes.
We will highlight cases where clear aligners effectively corrected severe crowding or spacing issues, resulting in beautifully aligned smiles.
Correcting Skeletal Discrepancies:
Clear aligners can also be utilized in addressing skeletal discrepancies, such as overbites, underbites, and crossbites. By combining clear aligner treatment with auxiliary techniques like elastics or TADs (temporary anchorage devices), orthodontists can achieve significant skeletal corrections.
Case studies will demonstrate how clear aligners played a pivotal role in harmonizing facial aesthetics and improving occlusal relationships.
Multidisciplinary Approaches:
In some cases, clear aligner treatment may be part of a comprehensive multidisciplinary treatment plan. Collaborating with other dental specialists, such as periodontists, prosthodontists, or oral surgeons, allows for a holistic approach to address various dental issues.
We will showcase examples where clear aligners were seamlessly integrated with other dental procedures to achieve optimal results for patients.
Challenges and Solutions:
Complex cases often present unique challenges, such as difficult tooth movements or treatment complications. We will discuss strategies for overcoming these challenges, including the use of attachments, staged treatment plans, and close collaboration with aligner providers.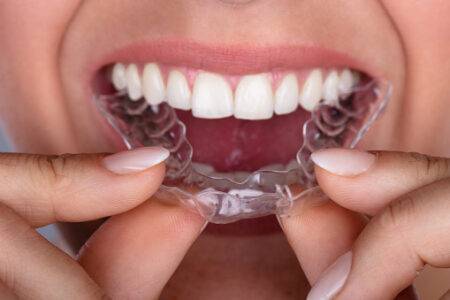 By sharing these insights, we aim to empower dentists to tackle complex cases confidently.
Clear aligner treatment has expanded its horizons to include complex orthodontic cases. Through innovative technology, precise treatment planning, and multidisciplinary collaboration, dentists can achieve remarkable results.
The featured case studies serve as inspiration, demonstrating the transformative power of clear aligner therapy. Embrace the potential of clear aligners to address complex cases and unlock new possibilities for your patients.