The clear aligner has revolutionized orthodontic treatment by providing patients with a discreet and comfortable alternative to traditional braces. In certain cases, the integration of aligner attachments and auxiliary techniques can significantly enhance treatment outcomes.
In this concise blog post, we will explore the benefits and applications of aligner attachments and auxiliary techniques, shedding light on their crucial role in clear aligner treatment.
Understanding Aligner Attachments: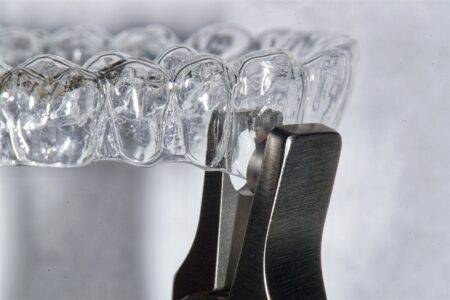 Aligner attachments, small tooth-colored bumps or shapes bonded to specific teeth during clear aligner treatment, act as anchors that provide additional grip and control for tooth movements. These attachments play a pivotal role in achieving precise and predictable treatment outcomes.
Key Advantages of Aligner Attachments:
Improved Tooth Control:
Attachments enable dental professionals to execute precise tooth movements, addressing challenges such as rotations, extrusions, and difficult-to-move teeth. By enhancing control, attachments contribute to more complex and predictable treatment results.
Enhanced Aligner Fit:
Attachments create areas of increased contact between the aligners and the teeth, ensuring a more secure fit. This improved fit enhances the effectiveness of the aligners, facilitating optimal tooth movement throughout the treatment process.
Case-Specific Applications:
The selection and application of aligner attachments and auxiliary techniques are tailored to individual case requirements. Dental professionals carefully evaluate each patient's malocclusion, tooth positions, and treatment goals to determine the most suitable approach.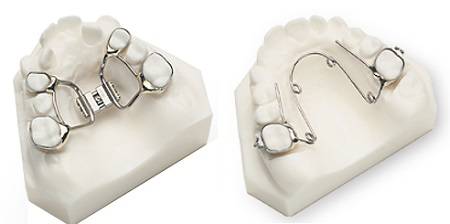 By developing a comprehensive treatment plan, and incorporating the appropriate use of attachments and auxiliary techniques, practitioners can optimize treatment outcomes and patient satisfaction.
Aligner attachments and auxiliary techniques have expanded the possibilities of clear aligner treatment, allowing dental professionals to overcome complex challenges and achieve precise tooth movements.
By leveraging these innovations, patients can experience the full benefits of clear aligner therapy, including improved tooth control and enhanced aligner fit.
As orthodontics continues to evolve, it is crucial for dental professionals to stay abreast of the latest advancements in aligner attachments and auxiliary techniques, enabling them to provide the highest quality of care and achieve successful outcomes in clear aligner treatment.