The field of orthodontics has undergone a remarkable revolution with the advent of digital dentistry. Leveraging the power of technology, dental professionals now have access to a myriad of benefits and advancements in clear aligner treatment.
In this concise blog post, we will explore how digital dentistry enhances accuracy, efficiency, and patient experiences, ultimately revolutionizing the way clear aligner therapy is approached.
Enhanced Treatment Planning:
Digital dentistry empowers dental professionals to undertake precise and detailed treatment planning for clear aligner therapy. By utilizing advanced imaging techniques like intraoral scanners and 3D models, accurate digital impressions of patients' teeth can be captured.
This eliminates the need for uncomfortable traditional impressions, significantly improving the patient experience while ensuring precise treatment planning.
Seamless Workflow Integration:
One of the key advantages of digital dentistry is the seamless integration it offers in the workflow of clear aligner treatment. Digital impressions can be effortlessly transferred to aligner manufacturers, reducing turnaround time for aligner fabrication.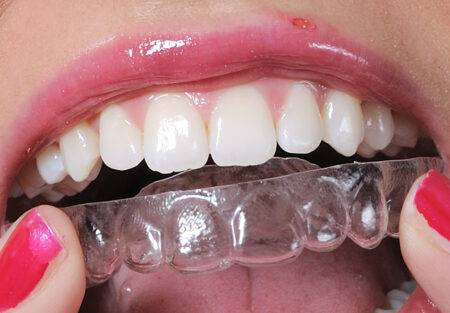 Additionally, treatment plans can be digitally visualized, facilitating efficient communication between dental professionals and aligner providers. This integration optimizes treatment efficiency, saving valuable chairside time for both the practitioner and the patient.
Precise Aligner Fabrication:
Digital dentistry guarantees the fabrication of precise and customized aligners. Through computer-aided design (CAD) software, dental professionals can digitally manipulate tooth movements and simulate treatment outcomes.
This level of precision allows for tailored aligners that match the unique dental anatomy of each patient, leading to more effective and predictable treatment results.
Digital dentistry has ushered in a transformative era in clear aligner treatment, bringing forth enhanced accuracy, streamlined workflows, and improved patient experiences.
By harnessing the power of technology, dental professionals can revolutionize orthodontic care, offering precise treatment planning, seamless workflow integration, and the fabrication of customized aligners.
As the field continues to evolve, it is crucial to embrace the potential of digital dentistry and stay at the forefront of its advancements, ensuring optimal outcomes and patient satisfaction in clear aligner therapy.