Delivering exceptional orthodontic care and ensuring patient satisfaction are top priorities for dental practices. With ODONTO Aligners, you can elevate patient experience and achieve optimal treatment outcomes.
In this blog, we will explore how ODONTO Aligners enhances patient satisfaction.
Customized Treatment for Superior Results:
ODONTO Aligners creates custom-made aligners tailored to each patient's unique needs, ensuring precise fit and optimal tooth movement. This personalized approach enhances treatment results and boosts patient satisfaction.
Comfortable and Discreet Orthodontic Solution:
ODONTO Aligners offers comfortable and virtually invisible clear aligners, providing patients with a discreet alternative to traditional braces. The removable aligners allow easy eating, drinking, and oral hygiene, contributing to patient satisfaction.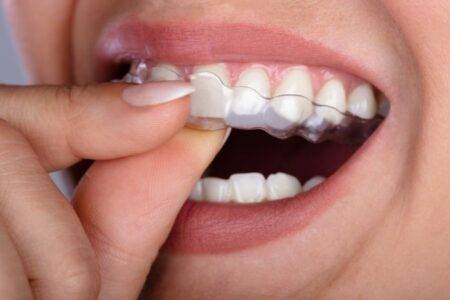 Comprehensive Support and Efficiency:
ODONTO Aligners provides comprehensive support and guidance throughout the treatment journey. Their online platform streamlines treatment planning, progress tracking, and communication, saving valuable time and ensuring efficient workflows.
Building Trust and Loyalty:
Partnering with ODONTO Aligners fosters patient trust and loyalty. By offering advanced, patient-centric orthodontic solutions, you enhance the patient experience, leading to positive referrals and practice growth.
Partnering with ODONTO Aligners enhances patient satisfaction, delivering exceptional treatment outcomes. Customized treatment, comfortable aligners, comprehensive support, and efficient workflows contribute to patient loyalty and practice success.
Elevate patient satisfaction with ODONTO Aligners and unlock the potential for superior orthodontic care.