Discover why ODONTO Aligners is the preferred choice for dentists looking to streamline their orthodontic workflow. With a focus on efficiency, precision, and comprehensive support, ODONTO Aligners offers a seamless experience for dental professionals.
Efficient Treatment Planning:
ODONTO Aligners provides efficient treatment planning services, collaborating closely with dentists to develop personalized treatment plans that address individual patient needs and goals.
Advanced Technology:
Utilizing state-of-the-art technology, ODONTO Aligners ensures precise tooth movements and optimal treatment outcomes, giving dentists confidence in their orthodontic procedures.
Comprehensive Support:
From case management to ongoing assistance, ODONTO Aligners offers comprehensive support throughout the treatment process, ensuring a smooth and successful journey for both dentists and patients.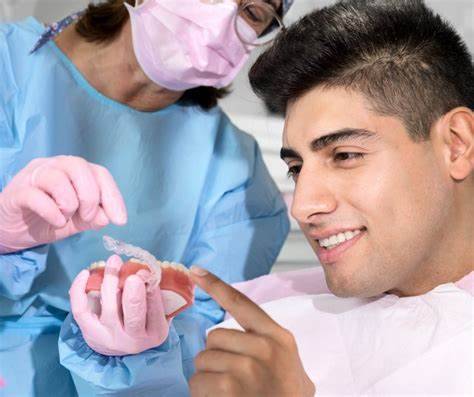 Enhanced Patient Experience:
By streamlining the orthodontic workflow, ODONTO Aligners enhances the patient experience, reducing chairside time and increasing satisfaction with efficient treatments and beautiful results.
Continued Education and Growth:
ODONTO Aligners promotes professional growth by providing dentists with access to ongoing education and training opportunities, keeping them at the forefront of clear aligner technology and techniques.
When it comes to streamlining orthodontic workflow, ODONTO Aligners is the preferred choice for dentists. With efficient treatment planning, advanced technology, comprehensive support, enhanced patient experience, and opportunities for continued education, ODONTO Aligners empowers dentists to optimize their orthodontic procedures and deliver exceptional care.
Experience the difference with ODONTO Aligners and elevate your dental practice to new levels of efficiency and success.