As a dentist, you strive to provide the best care for your patients while optimizing the efficiency and success of your practice. ODONTO Aligners offers a comprehensive guide to clear aligner treatment, empowering dentists to maximize efficiency and achieve successful outcomes. Let's explore how ODONTO Aligners can enhance your dental practice.
Efficient Treatment Planning:
With ODONTO Aligners, dentists have access to efficient treatment planning services. Collaborating closely with skilled orthodontists, you can develop personalized treatment plans tailored to each patient's specific needs and goals, ensuring optimal results.
Advanced Technology:
ODONTO Aligners harnesses advanced technology to deliver precise and effective clear aligner treatment. Utilizing state-of-the-art tools, the aligners are custom-made for each patient, providing a comfortable fit and accurate tooth movement.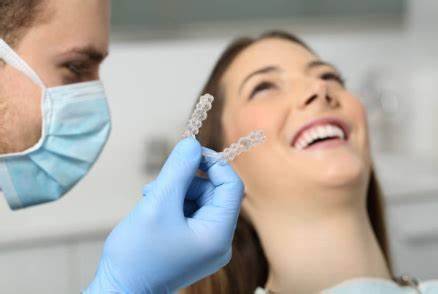 Comprehensive Support:
ODONTO Aligners provides comprehensive support throughout the treatment process. From case management to ongoing assistance, their dedicated team ensures a seamless experience, allowing you to focus on delivering quality patient care.
Enhanced Patient Experience:
By incorporating ODONTO Aligners into your practice, you can enhance the patient experience. The streamlined process reduces chairside time and improves overall satisfaction, leading to increased patient referrals and loyalty.
Continued Education and Growth:
ODONTO Aligners values professional growth and offers dentists access to continued education and training. Stay up to date with the latest advancements in clear aligner technology and techniques, positioning your practice as a leader in the field.
ODONTO Aligners serves as your guide to maximizing efficiency and success in clear aligner treatment. With efficient treatment planning, advanced technology, comprehensive support, enhanced patient experience, and opportunities for continued education, ODONTO Aligners equips dentists with the tools and resources needed to excel in clear aligner therapy.
Elevate your practice and achieve exceptional results with ODONTO Aligners as your trusted partner in clear aligner treatment.