Aligner attachments are an essential component of clear aligner treatment, aiding in precise tooth movements and enhancing treatment outcomes. In this blog post, we will explore the role of aligner attachments and their benefits in achieving optimal results.
Enhancing Tooth Movements:
Aligner attachments provide additional grip and control, allowing for targeted tooth movements. They act as handles, directing forces to achieve complex movements like rotations, extrusions, and intrusions.
Improved Predictability:
By using aligner attachments, treatment predictability is enhanced. Attachments ensure a secure fit, reducing aligner slippage and resulting in more accurate and predictable outcomes.
Types of Aligner Attachments:
Rectangular, C-shaped, and T-shaped attachments are common types used for various tooth movements, such as controlled rotations, extrusions, and intrusions.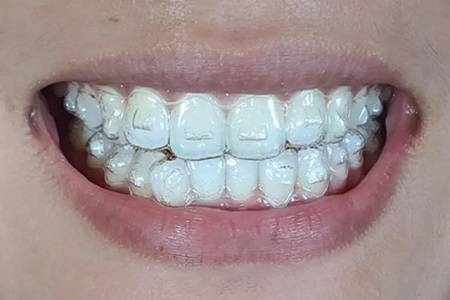 Benefits of Aligner Attachments:
Improved precision and control in tooth movements.
Enhanced predictability of treatment outcomes.
Increased treatment efficiency for complex movements.
Reduced need for additional procedures like interproximal reduction (IPR) or attachments.
Enhanced patient comfort.
Aligner attachments play a crucial role in clear aligner treatment, allowing for precise tooth movements and improving treatment outcomes. Their use enhances predictability, treatment efficiency, and patient comfort.
At ODONTO, we prioritize the incorporation of aligner attachments to optimize clear aligner treatment and provide exceptional results.