Digital Smile Design (DSD) revolutionizes clear aligner therapy, enhancing treatment planning and patient communication. In this blog, we explore the key benefits of integrating DSD into clear aligner therapy for personalized treatment precision, enhanced communication, predictability, and empowering patient-driven smiles.
Personalized Treatment Precision:
DSD utilizes advanced imaging and 3D modeling to create tailored treatment plans, ensuring precise tooth movement for optimal results.
Enhanced Patient Communication:
Visual simulations of the future smile boost patient confidence, fostering trust and treatment compliance.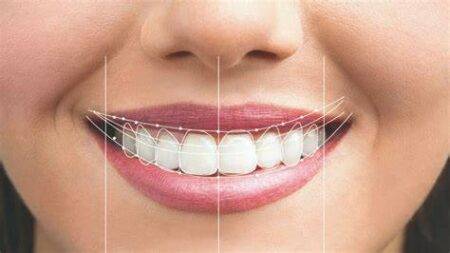 Predictability and Treatment Efficiency:
DSD provides a comprehensive roadmap, streamlining the treatment workflow and saving time for dentists and patients.
Empowering Patient-Driven Smiles:
Involving patients in the treatment planning process motivates them to actively participate, leading to a positive treatment experience.
DSD is a game-changer in clear aligner therapy, elevating patient care and treatment success. Embrace digital dentistry to transform clear aligner treatment and reshape the future of orthodontics.